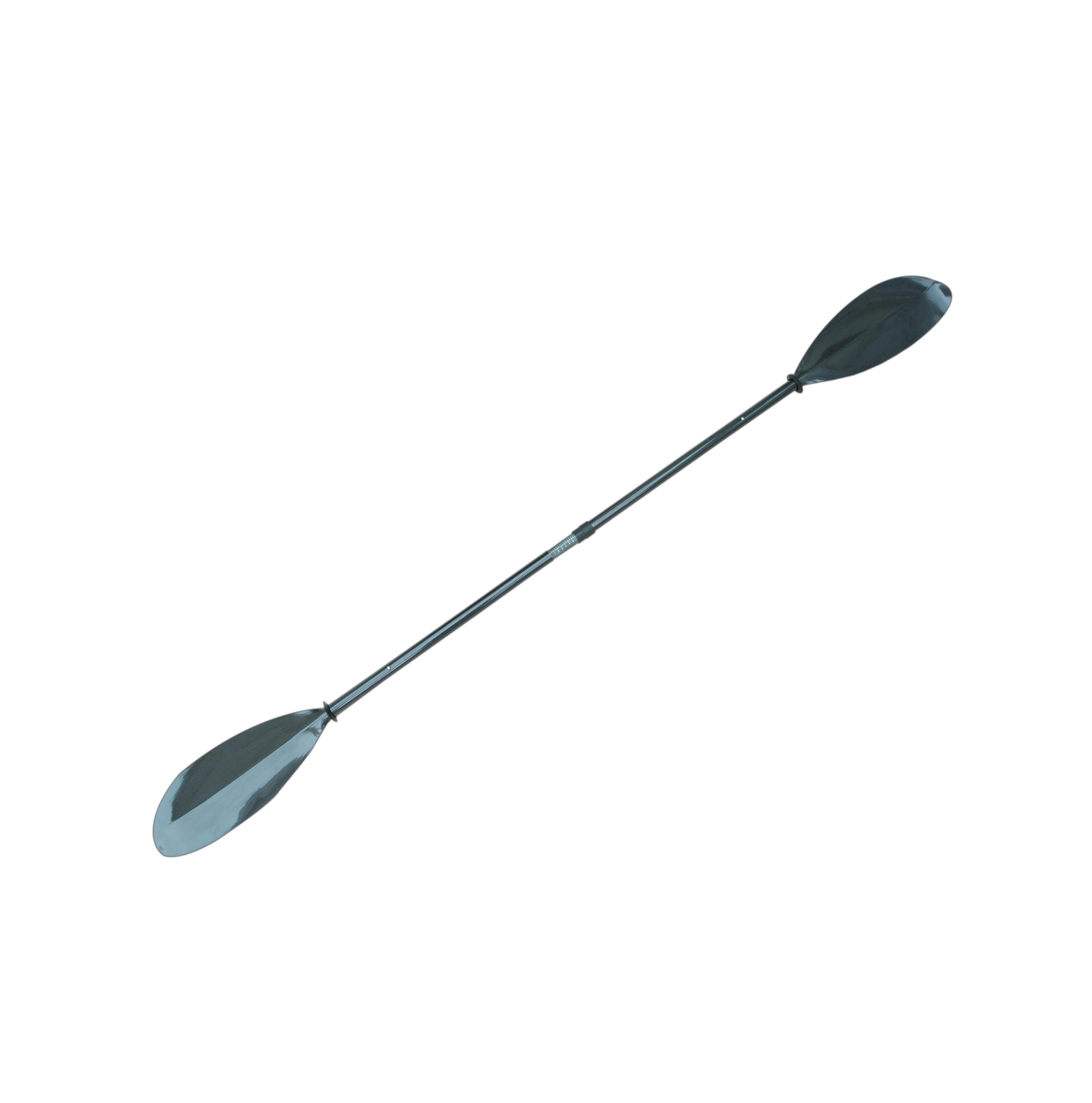 Carbon Fibre Paddle
Details:
A lightweight and durable carbon fibre kayak paddle.
It breaks into four sections for easy transportation in a backpack or carry on luggage.
A marked scale in 1cm increments allows you to accurately adjust the length between 220-230cm.
The angle of feather can be fully adjusted. The paddle is marked with 30° , 45° , 60° , 75° & 90° increments.
Includes two drip rings.
Dimensions:
220-230cm - Total length of paddle.
53, 68, 68 & 69 cm - Length of each section.
Weight:
740 grams
Folded packraft shown for illustration.